OUR ETHOS
We strive to be a pioneering voice in the male skincare and beauty industry. Changing the idea that effective skincare must come at the cost of the natural world.

We provide the modern man with responsible beauty and skincare products that nourish the skin, whilst respecting people and planet.

As a family business, our philosophy draws upon the idea of always being a pillar of support and compassion. We found ourselves wishing to give something more, so we established the Nor Foundation, our very own charity.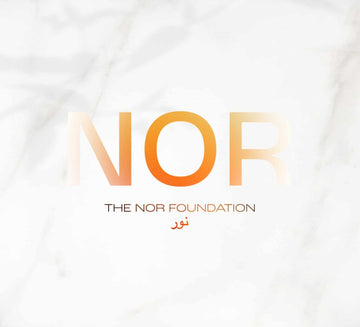 THE NOR FOUNDATION
The Foundation was created with a vision to further progress a positive difference in the the World. Each year, 5% of annual profits from Adonis London are donated to causes around the globe that support people, and protect nature.
The word Nor translates to 'light' in Arabic. Symbolising our commitment to spreading visibility on the issues which face our World.
POSITIVITY WITH EVERY ORDER
With every order placed on Adonis London, you will be helping causes around the world that deliver aid and support to people, wildlife and the environment.

You can also donate directly to the Nor Foundation at the checkout when completing a purchase. 100% of your donation will be channelled into the causes we support, as the Nor Foundation running costs are completely absorbed by Adonis London. Find out which charities and causes we are supporting below.